TAW110
Basic demontable partition walls
System description
KOMANDOR partition walls are the ideal solution for the division of interiors in modern designs. Mounted on a permanent basis to the floor and ceiling of the room, they have excellent soundproofing performance and fire resistance through the use of appropriate filler materials. They have also the highest reliability, obtained from the result of many years of engineering experience. At the time, in which you need a reconfiguration of rooms, they do not require any building reconstruction or any demolition of standard plasterboard walls. They allow easy wall removal and further installation in another location, which is a very important feature of any dynamic business.
TAW110 basic partition wall system proves itself superbly eg. in public buildings where soundproofing allows work in silence. The wall structure strenght will also provide a secure barrier, and at the same time, the ability to move the wall if required. This flexibility may be an invaluable benefit in the future.
Technical specifications
| | |
| --- | --- |
| Panel thickness | 110 mm |
| Sound insulation | Rw <= 53 dB |
| Fire certification | EI 30 |
| Wall height | limited only by building structure |
| Panel width | 700 - 1300 mm |
| Filler | all materials with 18 mm thickness |
| Door | single or double door |
| Panel weight without filler (system) | 4,29 kg/m2 |
| Panel weight with standard filler | 27,63 kg/m2 |
System construction
The construction of TAW110 wall panels is based on reinforced aluminum frame, highly resistant to interference from outside.
Door
Single or double doors can be installed at any desired place in the wall. We offer a full range of traditional and electronic locks available on the market, providing protection against unauthorized access to the inside of the room.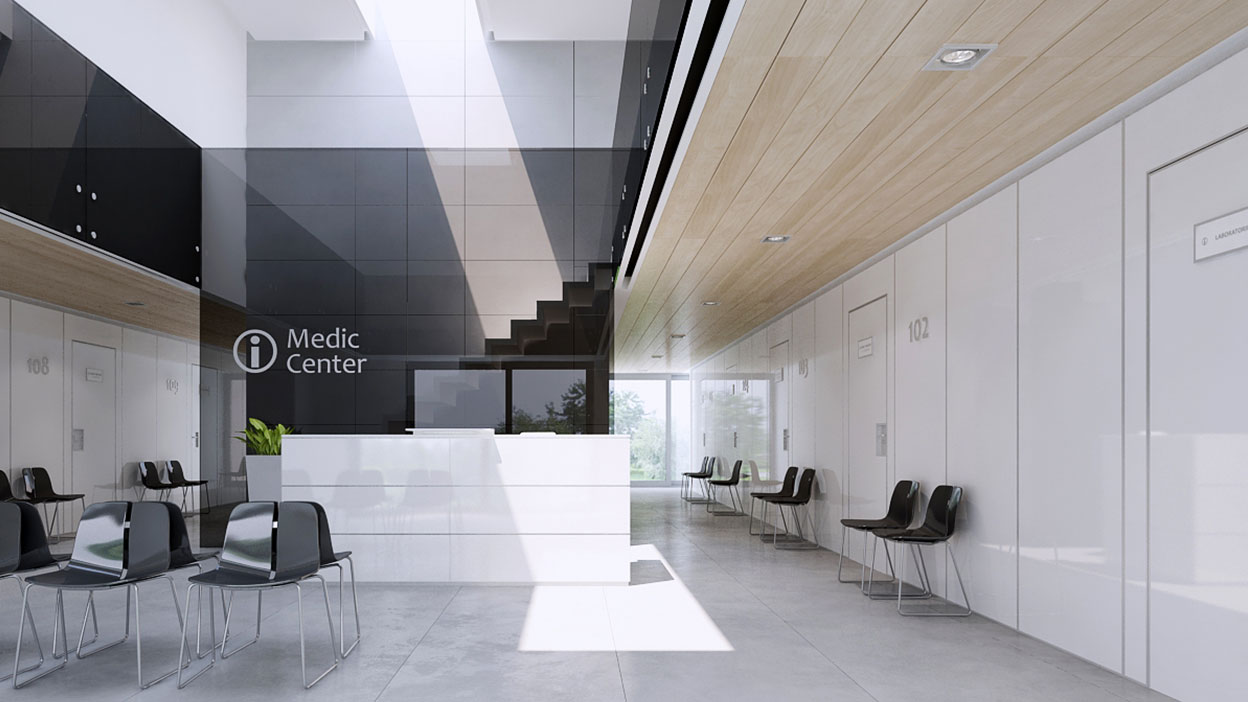 Wall mounting
TAW110 partition wall can be mounted to the ceiling in 2 basic ways: directly to the reinforced concrete ceiling or floor using screw expanders, or any other type of ceiling including suspended ceilings using an aluminum construction mounted to the ceiling on tenterhooks. The choice of options depends on each individual installation or the location assessments and the wall size. At the bottom are attached a special, aluminum sealing construction that minimally interferes with the floor structure (fastening screws).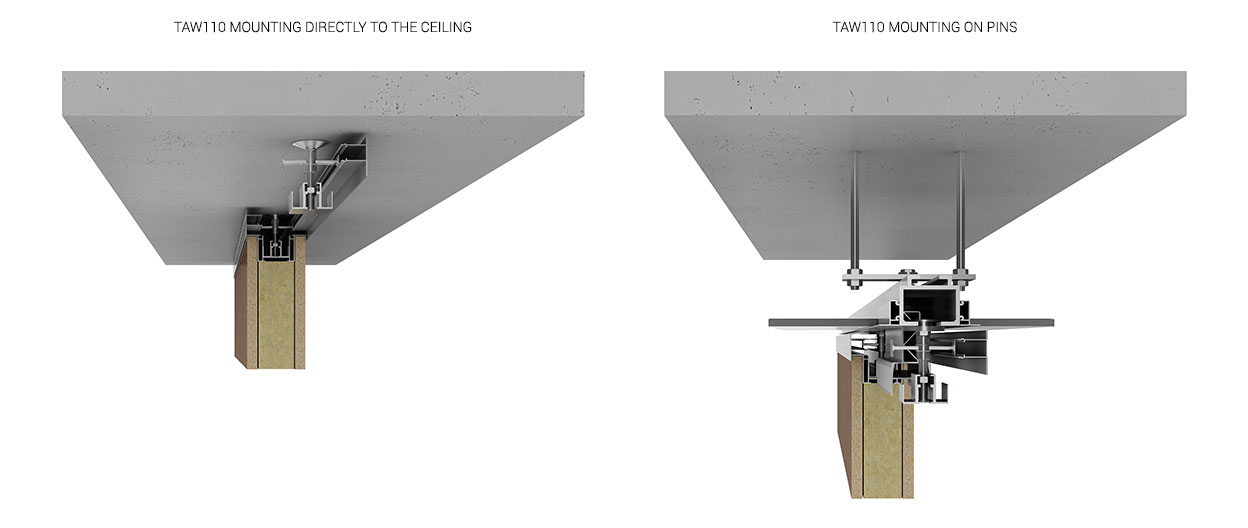 Certificates and tests
Technical parameters of our products have been confirmed by certificates which include: hygiene certificate, Building Research Institute reports of acoustic insulation and fire testing. With the highest quality care, our engineers carried out additional internal investigations which confirm the strength and reliability of individual system components.
KOMANDOR, global expert in interior design, producing original systems for 25 years, thanks to its experience and production capacity, guarantees service of the highest quality.